Okay, I live in the East New York section of Brooklyn. So I pretty much know im destined to see some fucked up shit every day! But this is just over doing it to the max! I mean the bag is nice obviously and they always say that either the bag or the shoe makes the outfit, but in this case she just looks like a sad case!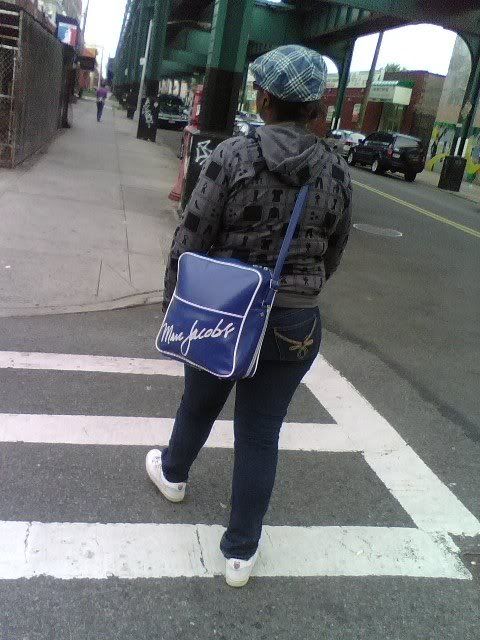 & YES I TOOK A PICTURE OF HER. LOL!
..NOW! The shoe doesn't make the outfit at its least, their K Swiss. LOL, and neither does those jeans and neither does that hoody. So basically she's just screwed all together.
COURTESY OF THE HOOD !