Boutique - a small retail shop that specializes in fashionable clothes and

accessories

.
..Well, if

that's

what your interested in bring your WAGON to the WAGON! =)
When i first heard about this fashionable boutique that opened May 17t

h

,2008, I was sort of confused, with the area it was located in at least. So to put a stop to the confusion I decided to pay The Wagon Boutique a visit. Not only was I satisfied but it was surely worth it. From the affordable designer clothing, a Junk Food t-shirt, to a Louis

Vuitton

Hoodie

, to the best

accessories

(watches, sunglasses,bags,hats).
The Wagon Boutique was established by fashion

entrepreneurs

. And i quote these young

entrepreneurs

mission :
"Their goal was to establish and create a unique boutique which represented and depicted their ideal fashion and style in setting trends. Further, they intended to market clothing brands which were superior and not

cliche

' to the apparel currently being sold. Thus, their mission is to establish a boutique which represented a new vision in the fashion world for inner city residents."
& that's exactly what they've done. I've purchased a couple of things from there, regardless the price & I also purchased a polo, from the signature brand "Cheese Wagon"..one word NICE!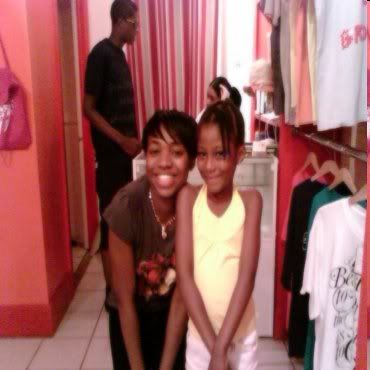 In the Wagon, with the owner's little sister. Too cute!=) Well her not me =X.

The Wagon Boutique
1214 Union Street
Between

Nostrand

& Rogers Avenue