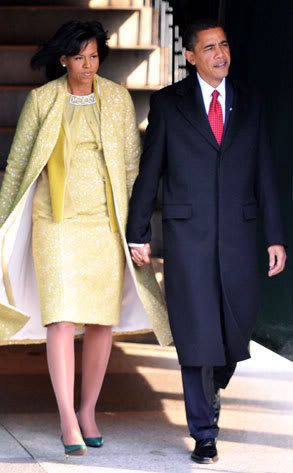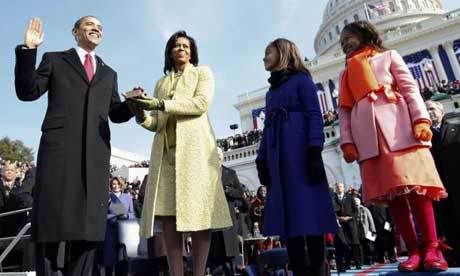 So yesterday was history for the United States, rather the world. Our 44th COLORED president was sworn into office. THANK GOD!
I know it was something many didnt want to miss. . meaning I know many didn't miss it, so i won't blab on about what yesterday was like.
I must add that my favorite girls (besides the M.O.B),
Sasha & Malia Obama
looked fabulous & were so well behaved due to their ages, any other child that age. .pshh well you know!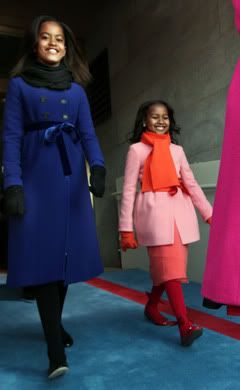 The president's night was continued with 10 official Balls that he was sure to attend with the First Lady of the United States. (where there first dance as President and first lady took place at the 'Neighborhood Ball', Beyonce made all of that possible; singing "At Last" by Etta James !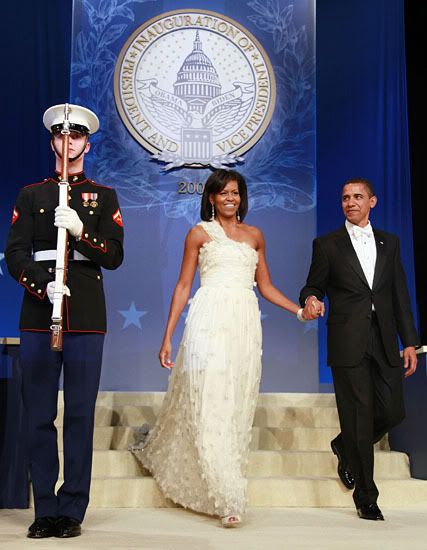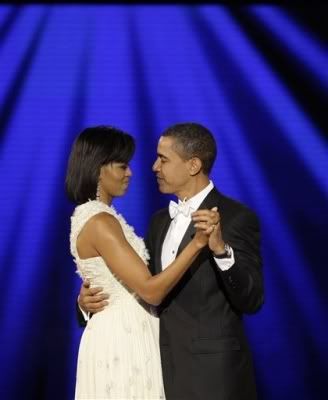 Words cant express how I feel about this all. I'm thankful & speechless!
Nice man, got right down to business!